Seasonal Affix – Thundering – Enemies have 5% more health. While in combat, players are periodically overcharged with primal power from Raszageth's unending storm. This power comes with great risk, and failure to discharge it quickly can have stunning consequences.
Join the WoW Made Easy Discord to form groups for Mythic +.
NOTE: We are a zero toxicity community. Players are expected to treat each other with respect at all times. Be kind!
BiggReddFish streams with the WoWMadeEasy community, helping players through keys and other content. He sometimes streams FFXIV and other games.
---
Mythic + Season 2 Dungeon Pool
---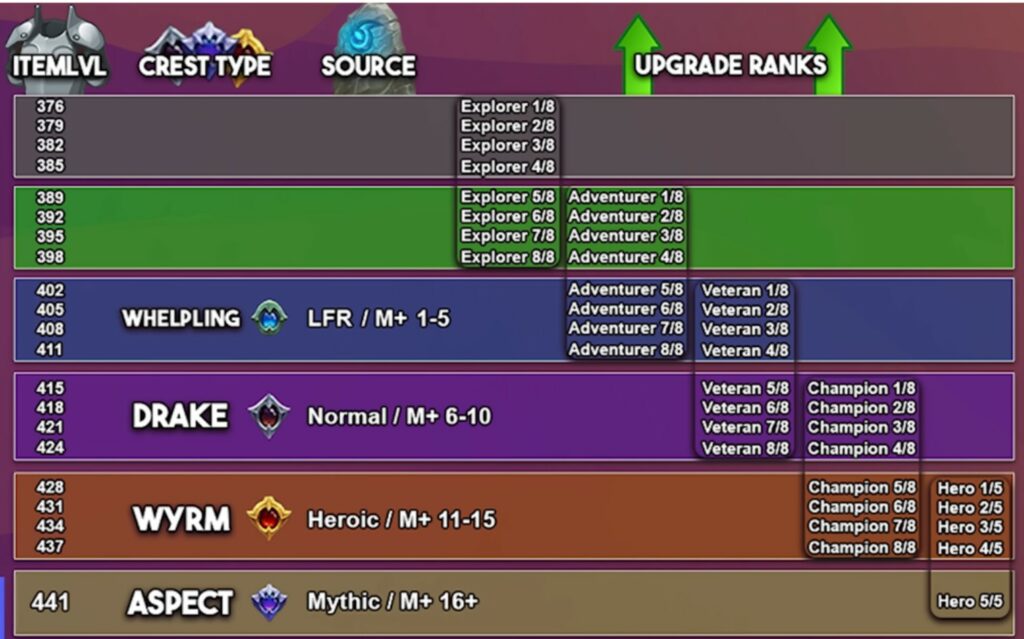 ---
Season 2 Rewards per Keystone Level
Keystone Level
End of Dungeon Item Level
Great Vault Item Level
(Equivalent Increase from Season 1)
2
402
415(+7)
3
405
418(+7)
4
405
421(+10)
5
408
421(+6)
6
408
424(+9)
7
411
424(+6)
8
411
428(+7)
9
415
428(+7)
10
415
431(+7)
11
418
431(+3)
12
418
434(+3)
13
421
434(+0)
14
421
437(+3)
15
424
437(+0)
16
424
441(+0)
17
428
441(+0)
18
428
444(+0)
19
431
444(+0)
20
431
447(+0)
---
Mythic + Season 1 Dungeon Pool
Mythic + Routes and Information