Join the WoW Made Easy Discord to form groups for Raids. Our community runs Normal, Heroic, Mythic and even PUG raids.
NOTE: We are a zero toxicity community. Players are expected to treat each other with respect at all times. Be kind!
Aberrus The Shadowed Crucible
---
Vault of the Incarnates
The Vault of the Incarnates entrance is located in the eastern part of Thaldraszus at 72, 56.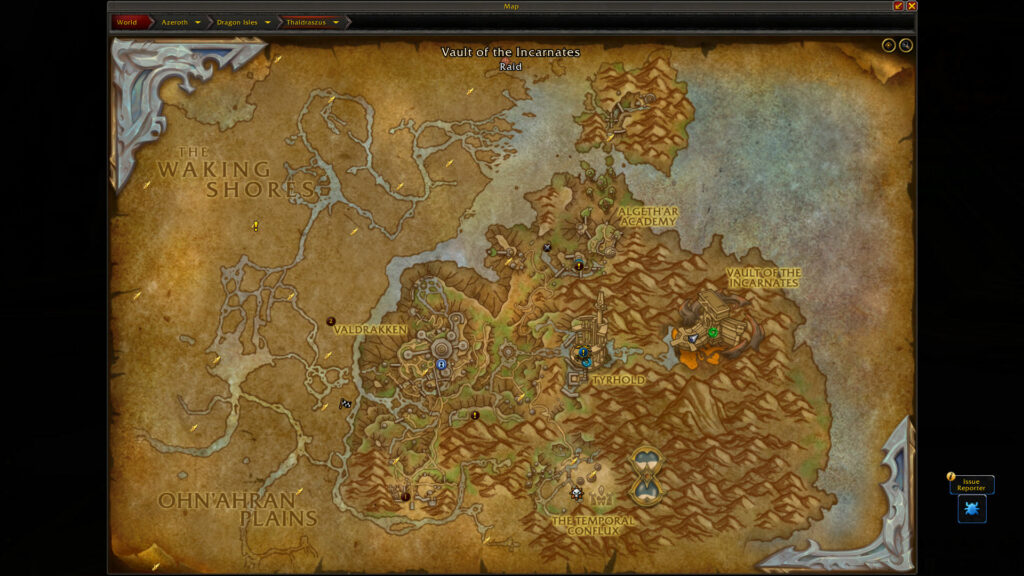 Vault of the Incarnates has 8 boss fights in total. After defeating the first boss, Eranog, you can choose which wings to take on before fighting the final boss Raszageth the Storm-Eater.
Eranog
Terros
The Primal Council
Sennarth, The Cold Breath
Dathea, Ascended
Kurog Grimtotem
Broodkeeper Diurna
Raszageth the Storm-Eater